Here's the trailer for Dr Who: Revolution of the Daleks, the Christmas special, running on New Year's Day 2021.
Like our little tin-pot alien mutant fighting machines say, "Maximum EXTERMINATION!"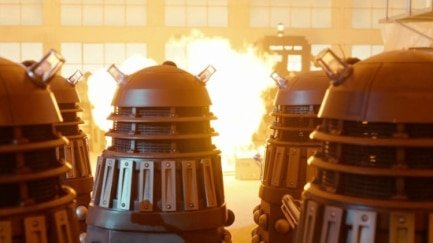 Category: Doctor Who, TV
Colonel Frog is a long time science fiction and fantasy fan. He loves reading novels in the field, and he also enjoys watching movies (as well as reading lots of other genre books).