The Transporter TV series – no Jason Statham, added Andrey Ivchenko.
Hollywood stunt actor Andrey Ivchenko has just starred as the lead baddie Rolf in the Dead Drop/Plan B episodes of Cinemax's new TV series adaptation of The Transporter movies.
Ivchenko went head-to-head with Dexter actor Chris Vance, who plays Frank Martin, aka the transporter, in the new TV series. T.J. Scott directed Season one episode four for the series, which broadcast November 1st 2012. The show is based on the Luc Besson's Jason Statham-led film franchise about an ex-Special Forces soldier who now makes a living as a take-no-prisoners transporter of goods. Prior to The Transporter, Ivchenko starred in the Wyeth Clarkson Western film The Mountie and has appeared on TNT's Falling Skies and the CW's Nikita.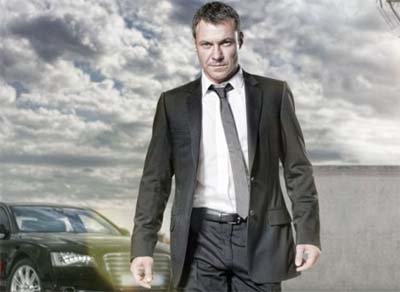 Ivchenko, who's trained with martial arts master Goran Stjepanovic, said the climatic fight scene where he squares off with Vance took 10 hours to shoot. "It was very challenging," he said. "I got my butt kicked and I had to fall down hundreds of times."
Stargate Universe director Andy Mikita is the main bod behind a lot of the first season.