European publisher Emergency Exit to expand into Brazil.
Saída de Emergência (Emergency Exit), Portugal's largest genre fiction publisher, is becoming one of the first European publishers to attempt to break into the rapidly expanding Brazilian fiction market. As well as setting up a local office there, Saída de Emergência will be launching a Brazilian edition of their glossy genre fiction magazine Bang!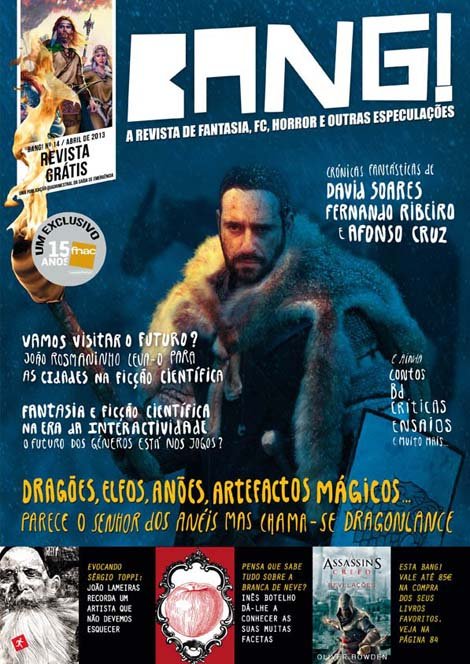 In Portugal, Saída de Emergência publish a number of leading British and American genre authors in translation, including George RR Martin (creator of the best-selling Game of Thrones), Stephen Hunt (whose Jackelian fantasy series jump-started steampunk from a sleepy sub-genre into a mass social movement), and Clive Cussler (whose thrillers have been turned into such movies as 'Sink the Titanic' and 'Sahara' with Matthew McConaughey and Penélope Cruz). They also publish leading Portuguese authors such as Maria Helena Ventura.
As part of the expansion, Charlotte Humphrey, Rights Manager at HarperCollins, has sold exclusive Portuguese language rights in Brazil for 'The Court of the Air' to Saída de Emergência as one of their launch titles.
The Court of the Air was the first of Hunt's six 'Jackalian' novels published by HarperCollins' Voyager imprint in the UK, and was voted the best fantasy novel to be turned into a movie by the committee of the Berlinale Film Festival.
All Portuguese language editions of Saída de Emergência will be further translated into the local variation of Portuguese to accommodate slight differences in the written word between Portugal and Brazil, prior to publication.