The Bronze Age Of DC Comics, 1970-1984 by Paul Levitz (book review).
This third and final volume of the history of DC Comics, called 'The Bronze Age Of DC Comics, 1970-1984', starts with an interview with writer Dennis O'Neil which feels like it got cut short but still informative as he came in as one of the new writing blood there in the late 1960s with Steve Skeates. I do have to wonder if both writers hadn't made their mark or were sub-standard writers at the time, how would DC Comics would have survived capturing younger up-to-date readers. Obviously, they would have found other younger writers and they couldn't have gotten younger than Jim Shooter who was already writing the 'Legion Of Super-Heroes' at the time but it could have changed what we had from them today.
Author Paul Levitz analysis drops in the odd line that will make you think. He points out that DC were very slow to change things and, if the sales didn't justify it, comics were dropped very quickly regardless of who was creating them. This also included the work of the recently recruited Jack Kirby when he left Marvel and was creating his 'Fourth World' comics. Even ground-breaking work like Dennis O'Neil and Neal Adams' work on 'Green Lantern/Green Arrow' which had hit the national headlines got dumped because of it. Although only hinted here, the lack of sales information gleaned from the Marvel Comics companion books, indicates that the distributors were falsifying figures and DC were suffering for it just as much as they were. Another what if there had been more honesty from the distributors would things have changed so much?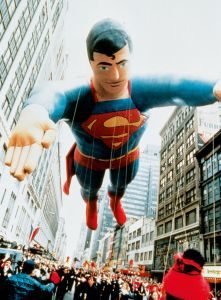 The book is again compartmentised into various sections looking at DC super-heroes as well as their creators, often with photographs in case you've never seen what they looked like. There is also a look at costume changes for Supergirl (done by John Sposato) and Wonder Woman (done by Milton Glasner). A look at the Wonder Woman TV series and the Superman films, although Supergirl's film is covered in much more detail further in although noting that there was a foreign-language version extending it by another 80 minutes.
It's also interesting seeing how popular the 'Legion Of The Super-Heroes' was back in the late 1970s-80s getting its own titles away from Superboy and how Aquaman lost his own title and became a back-up strip in 'Action Comics'. With the LSH, there is a picture drawn by Keith Giffin of them with a variety of support groups and villains although I never did spot Evillo or Nardo. They might have only appeared for a couple issues but they were significantly deadly and I often wondered why they never had a repeat performance.
There is also a special feature showing how DC Comics were created and printed with an added bonus of showing the Pantone colours that were used to colour them. I always like these insights and with the changes in printing and so forth today, having a record of it in print will no doubt stagger your great-grandchildren one day.
Oddly, the examples of promotion for various products still has Batman and Robin more in-line with their TV versions.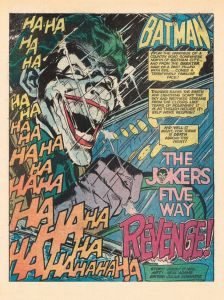 I was glad to see the covers of the 'Cancelled Comic Cavalcade' included as this was the only way a limited few were able to see the material completed before the DC Implosion of 1978.
An odd thing I hadn't realised was that there was actually a Starfire character with her own comic in 1976, long before the alien in 'The New Teen Titans'. Ambush Bug makes a brief appearance although more to show his actions than to see him in close-up.
An odd thing seeing a piece on Alan Moore was that there was no reference to 'Watchmen' other than a page of the proposal although that was probably because this book finishes before that happened but only just. You might need to invest in a magnifying glass to read the page though.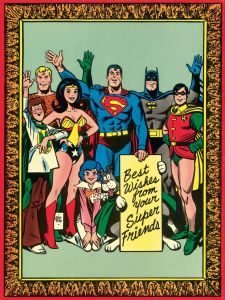 Something I think Paul Levitz was trying to drum in throughout this book was DC Comics still doing far more than super-hero comics throughout the 70s and early 80s, be it fantasy, humour, western, war or a touch of manga at the end by Frank Miller. I wish really there had been a fourth volume from 1985-present to put things into perspective and how much has gone now just to test the market which the independent companies have shown still has a market. It did, however, make me aware of some of the titles I missed back then, even if it was mostly down to distribution and cost. With books like these you can't expect to see everything covered but I think Levitz did a nice widespread so there is something for everyone and I can't think of anything significant he missed which is always a good sign. On top of that, I got to relive a lot of my good times with comics again. Yah!
GF Willmetts
January 2016
(pub: Taschen. 401 page illustrated giant hardback. Price: £34.99 (UK). $59.99 (US). ISBN: 978-3-8365-3579-3)
check out websites: www.taschen.com and www.dccomics.com