Season 2 of Supergirl is set to build on its tradition of borrowing outlandish adversaries, with the news that it will feature DC's most unpronounceable villain, Mr Mxyzptik.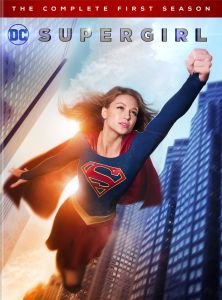 Peter Gadiot will play the character, and he adds this tricky assignment to a star-studded list of TV fantasy roles, his most recent being Cyrus in Once Upon A Time In Wonderland. Gadiot joins Melissa Benoist, David Harewood, Mehcad Brooks, Jeremy Jordan, Chyler Leigh and Floriana Lima in the cast.
Season 2 of Supergirl comes to the UK on Sky1 this year, following its US premiere with 'Supergirl Lives' on 23 January 2017.
Mr Mxyzptik is a formidable trickster who bends reality, toys and annoys Superman. He can be stopped and banished from this dimension, but only if tricked into saying his own name backwards. It's a role that's already been played in live-action in Lois & Clark: The New Adventures of Superman and Smallville, as well as Superman: The Animated Series. We can't wait to find out how he'll be portrayed this time.
Category: Superheroes, TV
Colonel Frog is a long time science fiction and fantasy fan. He loves reading novels in the field, and he also enjoys watching movies (as well as reading lots of other genre books).