Category: TV
Green Arrow gets a makeover from the slightly silly figure we saw practicing bowmanship in Smallville, to a police-pursued vigilante that would make DC Comics proud in this dark new TV series, Arrow.
There is a fine line between the ardent science fiction fanatic and the casual observer that can accept the genre in sporadic gulps. Nevertheless, science fiction has blessed television favorably from the golden days of the boob tube where B-movies and morning family serials took audiences to new depths of appreciation and imagination to the […]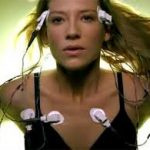 Season five of Fringe (the last one, folks) is heading your way the end of this month. You will watch it, won't you? Or the people from the future will MAKE you! Heed. Obey. Serve.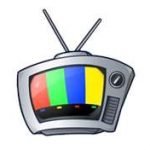 Although the author of this particular television column has been known over the years as primarily an online movie reviewer willing to unleash his acidic cinematic sentiments as sure as the sun rises in the sky he has also been known to dabble in that fine art of inconsequential tidbits that challenges the untapped knowledge […]
The new trailer for the third season of the Walking Dead. Attacking a prison full of walkers. What could possibly go wrong?
We're not talking White Dwarf, the in-house magazine of Games Workship here. We're talking the new series of Red Dwarf, Red Dwarf X. It's a new smegging poster for you smegheads out there. And if you don't like it, then you can smegging smeg off. 'Kay?
Doctor Who: 2012 Season Part One observations by: GF Willmetts              As with the SFCrowsnest Forum in recent years and this time there and here on the SFCrowsnest.org.uk, my comments on the latest season of 'Doctor Who'. These will mostly be impressions – here's my Doctor one, 'Geronimo!' – rather than plot spoilers. If you're […]
The SyFy superhero series, Alphas, is heading back to the small screen soon in the USA for its second season. Here's some clips to celebrate. Hooray!