Category: TV
Actors from the new NBC science fiction TV series Revolution talk about what they would do if modern Earth lost all power and we went back to the dark ages. Hmmm. Buy guns. Lots and LOTS of guns. And tinned food. And a horse. And a good collection of paper books. And kiss your Kindle/iTunes […]
If you like your blood red, gory and flowing (and in slo-mo) and your maidens/oiled male slaves rather voluptuous and Roman (or Thracian), then strap your gladiatorial shield and sandals on for Spartacus: War of the Damned. Here's a nice video with the inside track on the all death and nooky coming our way. The […]
It's another viral for the return of Fringe to the TV screens of America. And maybe Europe. Those invading time-travelling nasties from the future really don't want you getting about. Fringe will be back with you by the end of this month. Unless you live in Parallel 67890, in which case you're still living under […]
Was it to see the 2nd season's trailer for this fantasy-crossed TV series? Well done. Consider SFcrowsnest your fairy godmother, 'tis granted. In the battle of good versus evil there is a new weapon!
Green Arrow gets a makeover from the slightly silly figure we saw practicing bowmanship in Smallville, to a police-pursued vigilante that would make DC Comics proud in this dark new TV series, Arrow.
There is a fine line between the ardent science fiction fanatic and the casual observer that can accept the genre in sporadic gulps. Nevertheless, science fiction has blessed television favorably from the golden days of the boob tube where B-movies and morning family serials took audiences to new depths of appreciation and imagination to the […]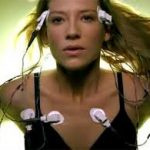 Season five of Fringe (the last one, folks) is heading your way the end of this month. You will watch it, won't you? Or the people from the future will MAKE you! Heed. Obey. Serve.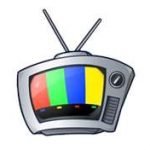 Although the author of this particular television column has been known over the years as primarily an online movie reviewer willing to unleash his acidic cinematic sentiments as sure as the sun rises in the sky he has also been known to dabble in that fine art of inconsequential tidbits that challenges the untapped knowledge […]