Category: GENRE
Here's the new trailer for the much loved film adaptation of the Cloud Atlas novel. As in the book, this has the focus on a love story that survives the ages through reincarnation, and leaps about through time – including two lengthy sci-fi segments. The first set in a cyberpunk dark future. The second set […]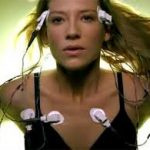 Season five of Fringe (the last one, folks) is heading your way the end of this month. You will watch it, won't you? Or the people from the future will MAKE you! Heed. Obey. Serve.
From the look of this new clip from the Judge Dredd movie, it appears as if Karl Urban is making the role of Judge Dredd his own. I'm with Wil Wheaton Block, want to rumble?
Hansel And Gretel are coming to kick your ass. No, seriously. They are going to take you down, in this upcoming film where witches are the new vampires. And they will be hunted, oh yes. Jeremy Renner and Gemma Arterton are the evil-hunting siblings. Look out for the bit in the trailer where the mayor […]
A one-day symposium of interest to SF as well as space fans is being held at the London HQ of the British Interplanetary Society (BIS) on 15th September 2012. Only a few place available! Speakers include David A. Hardy, David Baker, Alan Bond, Bo Maxwell, Jerry Stone, Mat Irvine, Jack Cohen. See: http://www.bis-space.com/2012/06/28/5457/from-imagination-to-reality-2
It's a Doctor Who versus Wil Wheaton slam-down in this bowling tourney, where Team Timelord (Matt Smith, Karen Gillan, Steven Moffat, Arthur Darvill) take on Wil Wheaton's motley regiment of geeksters (Wil plus Chris Hardwick, Alex Albrecht, Chloe Dykstra). Who wins, who dies (forgive the pun). Watch the video to find out, my nerdlie readers.
The Hugo Awards are the most famous US-based award for achievement in science fiction literature. Given every year at the World Science Fiction convention, this year's award was to be streamed live over the internet to be enjoyed by all the SFF fans who couldn't make it to the con. Sadly for them, Chicon 7, […]
The post-apocalyptic thriller The Day yearns for basking in its atmospheric credibility while recalling dismal images of a landscape of desperation in a futuristic world wallowing in its debris-ridden misery. This is the premise for filmmaker Douglas Aarniokoski's ("Highlander: Endgame") grainy and gritty actioner. Although pensive in its doomsday presentation, The Day is a flat […]