Category: GENRE
Trigger warning: you will never be able to un-see the terror and intrinsic horror of the upcoming big budget money film version of the fantasy musical, Cats. Here's the blurb … A tribe of cats called the Jellicles must decide yearly which one will ascend to the Heaviside Layer and come back to a new […]
Here's the trailer for Top Gun Maverick – set in the current day with Captain Peter "Maverick" Mitchell – aka Tom Cruise – as the new flight instructor at Top Gun, where he guides Bradley, Goose's son, who wants to become an aviator like his dad was. Coming June 26th 2020 from Paramount Pictures.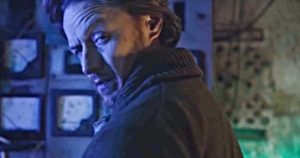 HBO is looking for the new, new big thing, and lucky us, they've settled on making a TV series based on Philip Pullman's His Dark Materials series, with large stars such as stars Dafne Keen, James McAvoy, Ruth Wilson and Lin-Manuel Miranda in the frame. Ruth Wilson always did play an amazing bunny boiler, and […]
'Vita Nostra' has been translated from Marina and Sergey Dyachenko's original Russian by talented translator Julia Meytov Hersey. How anyone goes about translating something so alien is beyond me, but what has emerged in English is a compelling yet often confusing tale of one girl's education in the surreal, mystical and metaphysical arts. Sasha Samokhina […]
Now here's an odd book. It's small and the text is double-lined, usually a sign that it is a Young Adult book. Except it isn't. 'This Is How You Lose The Time War' by the dual authors Max Gladstone & Amal El Mohtar is for readers who like flowery descriptive prose than adventure text. There […]
Rosewater by Tade Thompson (published by Orbit) is the 33rd winner of the Arthur C. Clarke Award, the UK prize for science fiction literature. Thompson – a psychiatrist by trade – was born in London to Yoruba parents and he grew up in Nigeria. Rosewater explores life in Nigeria after a successful alien invasion's changed […]
OK, I am not very prone at all to reading political books. What Avi Tuschman has done with this book, 'Our Political Nature: The Evolutionary Origins Of What Divides Us', is look at whether out choices are innate than by free choice rather than which way your political beliefs you support. More so as fraternal […]
Here's the first trailer for Paradise Hills, an urban fantasy film via the Sundance Film Festival, directed by Alice Waddington with actors Emma Roberts, Danielle Macdonald, Awkwafina, Eiza González, Milla Jovovich, and Jeremy Irvine starring in the flick. Hitting the cinema on November 1st 2019 from Samuel Goldwyn Films. 
A Kingsman movie prequel (the two movies based on the Kingsman comic-book created by Dave Gibbons and Mark Millar) produced by Matthew Vaughn which looks at the start of the spy organisation at the turn of the 20th century. Edwardianpunk, anyone? The cast includes Ralph Fiennes, Harris Dickinson, Daniel Brühl, Rhys Ifans, Gemma Arterton, Aaron […]