Author Archive: ColonelFrog
Colonel Frog is a long time science fiction and fantasy fan. He loves reading novels in the field, and he also enjoys watching movies (as well as reading lots of other genre books).
The post-apocalyptic TV series Snowpiercer – based on the Korean SF film of the same name – and featuring an eternally circuiting train surviving an ice age – is coming a week early thanks to TNT and they have dropped a fresh trailer for the series, too. I am still waiting for a scientific explanation […]
Here's the current revised list of Marvel MCU movie/TV show dates, all subject to change as-and-if the pandemic situation flexes etc. August 28th 2020 – The Falcon and the Winter Soldier TV show. November 6th 2020 – The Black Widow. November 13th 2020 – The Eternals. December 11th 2020 – WandaVision TV show. February 12th […]
Here's the next South Korean take on the zombie movie genre, in Peninsula, a sequel to Train to Busan, set four years after the events of the first flick, where the zombie apocalypse has more or less ended civilization in Asia. In this film, director Yeon Sang-ho brings us a tasty tale of Jung-seok, a […]
The Victor Meldrew of the movie reviewing world, The Critical Drinker, brings his jaded eye onto the movie that the scifi world forgot (possibly with good reason), Alien Covenant. CD says that since he covered Prometheus, he reckons he might as well review its sequel. Join him, tumbler of spirits in hand, as he attempts […]
Here's the trailer for the new scifi TV series from SyFy, Vagrant Queen, based on the Vault comic-book space opera-like series of the same name. Elida built a life as a scavenger and outlaw, but when an old frenemy, Isaac, turns up with news about her long-lost mother, she is forced to return to her […]
Do you want to listen to Samuel L. Jackson read that children's classic, Stay the F**$ at Home? Sure you do, mo$£$erf$$£er!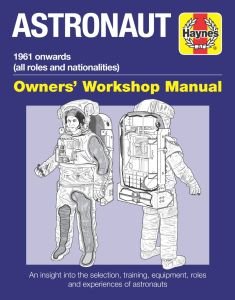 Around 12,000 people have applied to join NASA's next class of astronauts, to take part in America's plans to explore the Moon and take humanity's next giant leap – human missions to Mars. Applications were received from every U.S. state, the District of Columbia, and four U.S. territories. However, the process is just beginning for […]
Just what you need during a pandemic, a fictional apocalypse movie, in this case Greenland starring Gerard Butler, Morena Baccarin, Scott Glenn, Andrew Bachelor and David Denman (and directed by Ric Roman Waugh). Greenland features a comet passing by Earth, with its fragments splitting off and creating lots of little 'Deep Impacts'. Sadly, Bruce Willis […]
The Truman Show, the world's longest-running and most expensive reality television program broadcast live around the clock worldwide, has come under fire as the show's new director, Peter Jackson, has introduced a series of increasingly implausible plotlines. "It's like they now want the Subject of the show to realise they're really in an enormous set […]