Author Archive: ColonelFrog
Colonel Frog is a long time science fiction and fantasy fan. He loves reading novels in the field, and he also enjoys watching movies (as well as reading lots of other genre books).
Here, the Jay and Silent Bob film sequel takes the piss out of itself, in the cleverly named Jay and Silent Bob Reboot – possibly to preempt everyone else from doing so. Nicely, played, gentlemen, nicely played. When Jay and Silent Bob discover that Hollywood is rebooting an old movie based on them, the clueless […]
Trigger warning: you will never be able to un-see the terror and intrinsic horror of the upcoming big budget money film version of the fantasy musical, Cats. Here's the blurb … A tribe of cats called the Jellicles must decide yearly which one will ascend to the Heaviside Layer and come back to a new […]
Here's the trailer for Top Gun Maverick – set in the current day with Captain Peter "Maverick" Mitchell – aka Tom Cruise – as the new flight instructor at Top Gun, where he guides Bradley, Goose's son, who wants to become an aviator like his dad was. Coming June 26th 2020 from Paramount Pictures.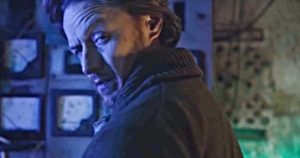 HBO is looking for the new, new big thing, and lucky us, they've settled on making a TV series based on Philip Pullman's His Dark Materials series, with large stars such as stars Dafne Keen, James McAvoy, Ruth Wilson and Lin-Manuel Miranda in the frame. Ruth Wilson always did play an amazing bunny boiler, and […]
Rosewater by Tade Thompson (published by Orbit) is the 33rd winner of the Arthur C. Clarke Award, the UK prize for science fiction literature. Thompson – a psychiatrist by trade – was born in London to Yoruba parents and he grew up in Nigeria. Rosewater explores life in Nigeria after a successful alien invasion's changed […]
Here's the first trailer for Paradise Hills, an urban fantasy film via the Sundance Film Festival, directed by Alice Waddington with actors Emma Roberts, Danielle Macdonald, Awkwafina, Eiza González, Milla Jovovich, and Jeremy Irvine starring in the flick. Hitting the cinema on November 1st 2019 from Samuel Goldwyn Films. 
A Kingsman movie prequel (the two movies based on the Kingsman comic-book created by Dave Gibbons and Mark Millar) produced by Matthew Vaughn which looks at the start of the spy organisation at the turn of the 20th century. Edwardianpunk, anyone? The cast includes Ralph Fiennes, Harris Dickinson, Daniel Brühl, Rhys Ifans, Gemma Arterton, Aaron […]
NASA astronaut Dr Jeanette Epps will be a Special Guest at Dublin 2019 Irish Worldcon – discussing the challenges of space exploration in lectures and panels. Dr Epps will appear on panels on space commercialisation, the Apollo moon shot programme, and NASA's Artemis programme to return astronauts to the moon by 2024. She will also […]
Dublin 2019, the Irish Worldcon, will have 700 programme events over five days from 15th to 19th August 2019. More than 60 authors will give readings, including Elizabeth Bear, Marie Brennan, Pat Cadigan, Zen Cho, Aliette de Bodard, Guest of Honour Diane Duane, Joe Haldeman, Roz Kaveney, Mary Robinette Kowal, Peadar Ó Guilín, Mary Anne […]