Author Archive: ColonelFrog
Colonel Frog is a long time science fiction and fantasy fan. He loves reading novels in the field, and he also enjoys watching movies (as well as reading lots of other genre books).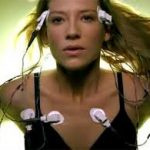 Season five of Fringe (the last one, folks) is heading your way the end of this month. You will watch it, won't you? Or the people from the future will MAKE you! Heed. Obey. Serve.