Author Archive: ColonelFrog
Colonel Frog is a long time science fiction and fantasy fan. He loves reading novels in the field, and he also enjoys watching movies (as well as reading lots of other genre books).
Actors Tom Berenger and Beau Bridges star in this caped-comedy effort, Supervised, featuring a group of elderly superheroes who are reluctantly spending the final years of their twilight in a nursing home in Ireland. It's been specifically designed to cope with their slightly waning powers, of course, When ex-cape Ray (Tom Berenger) suspects foul play […]
Here's another trailer for the 3rd season of the Netflix science fiction/horror TV series, Stranger Things. It's hot in the USA during the 1980s, damn hot.
Here's the first trailer for the 3rd season of Westworld, this one starring Aaron Paul, aka Jesse, the druggie side-kick role actor from Breaking Bad. Some cool dialogue from our Paul, "They said they would make a better world — smooth away the rough edges, but that was a lie. I guess the rough edges […]
Something strange is happening in Hawkins, Indiana – but this time in LEGO form, with a Stranger Things set made in partnership with Netflix for the Byers' house and the supernatural world of the Upside Down. The set was unveiled at the LEGO Store Leicester Square, London. Visitors were greeted with the supernatural sight of […]
Here's a little trailer for the season eight episode six trailer for the Game of Thrones TV series.
Maleficent: Mistress of Evil is a fantasy movie picking up years after the events of Maleficent, in which audiences learned of the events that hardened the heart of one of Disney's more notorious villain and drove her to curse a baby Princess Aurora. The film continues to explore the complex relationship between the horned fairy […]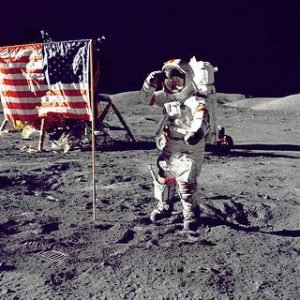 NASA is, they say, going back to the Moon by 2024. In this short video, William Shatner explains the hows and whys of our return to that funny little chunk of rock in the sky. 
Here's the trailer for the exciting new TV series from HBO, His Dark Materials, based on Philip Pullman's steampunk trilogy of the same name, and starring James McAvoy, Clarke Peters, and Ruth Wilson. This first season follows Lyra, an ordinary but brave woman from an alternative world. Her search for a kidnapped friend uncovers a […]
Angel Has Fallen (2019) is a new action movie starring Gerard Butler, Morgan Freeman and Tim Blake Nelson. Secret Service Agent Mike Banning is framed for the attempted assassination of the President and must evade his own agency and the FBI as he tries to uncover the real threat.