Author Archive: ColonelFrog
Colonel Frog is a long time science fiction and fantasy fan. He loves reading novels in the field, and he also enjoys watching movies (as well as reading lots of other genre books).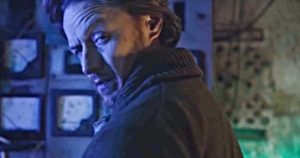 HBO is looking for the new, new big thing, and lucky us, they've settled on making a TV series based on Philip Pullman's His Dark Materials series, with large stars such as stars Dafne Keen, James McAvoy, Ruth Wilson and Lin-Manuel Miranda in the frame. Ruth Wilson always did play an amazing bunny boiler, and […]
Rosewater by Tade Thompson (published by Orbit) is the 33rd winner of the Arthur C. Clarke Award, the UK prize for science fiction literature. Thompson – a psychiatrist by trade – was born in London to Yoruba parents and he grew up in Nigeria. Rosewater explores life in Nigeria after a successful alien invasion's changed […]
Here's the first trailer for Paradise Hills, an urban fantasy film via the Sundance Film Festival, directed by Alice Waddington with actors Emma Roberts, Danielle Macdonald, Awkwafina, Eiza González, Milla Jovovich, and Jeremy Irvine starring in the flick. Hitting the cinema on November 1st 2019 from Samuel Goldwyn Films. 
A Kingsman movie prequel (the two movies based on the Kingsman comic-book created by Dave Gibbons and Mark Millar) produced by Matthew Vaughn which looks at the start of the spy organisation at the turn of the 20th century. Edwardianpunk, anyone? The cast includes Ralph Fiennes, Harris Dickinson, Daniel Brühl, Rhys Ifans, Gemma Arterton, Aaron […]
NASA astronaut Dr Jeanette Epps will be a Special Guest at Dublin 2019 Irish Worldcon – discussing the challenges of space exploration in lectures and panels. Dr Epps will appear on panels on space commercialisation, the Apollo moon shot programme, and NASA's Artemis programme to return astronauts to the moon by 2024. She will also […]
Dublin 2019, the Irish Worldcon, will have 700 programme events over five days from 15th to 19th August 2019. More than 60 authors will give readings, including Elizabeth Bear, Marie Brennan, Pat Cadigan, Zen Cho, Aliette de Bodard, Guest of Honour Diane Duane, Joe Haldeman, Roz Kaveney, Mary Robinette Kowal, Peadar Ó Guilín, Mary Anne […]
Is Area 51 about to be stormed by hordes of curious alien hunters seeking crashed UFOs and dead aliens? And if this happens, what's the likely body-count? Well, the piss-taking Facebook event called 'Storm Area 51, They Can't Stop All of Us' over at https://www.facebook.com/events/area-51/storm-area-51-they-cant-stop-all-of-us/448435052621047/ is asking US citizens to mob up at the US […]
Do you want to see what the new Sith Trooper from the next Star Wars film will look like? Then have we got the video for you, citizen … ! 
The Great Hack is an interesting new Sundance Award-winning documentary about the Cambridge Analytica hacking scandal which will be hitting Netflix on July 24th 2019. Here's the film's blurb: They took your data. Then they took control. The Great Hack uncovers the dark world of data exploitation through the compelling personal journeys of players on […]